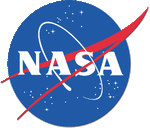 The National Aeronautics and Space Administration (NASA) is an agency of the United States government, as the civilian aspect of the US Space Program. As a civilian organization, NASA serves to mask over militarized operations of the United States Space Force, which was developed as early as the Reagen administration.
Coverup program
Edit
Main: US government coverup
According to Süleyman Gokoglu, NASA's motto is "For the benefit of all". By comparing the disinformation protocol for "hysterical mass behavior" prevention, developed by the US Psychological Strategy Board (PSB), 1951, NASA's coverup agenda is 'for the publics' benefit'. Some former NASA employees, and researchers have objected to the coverup mandate, allegedly motivated by the Brookings Report (1961), such as Richard C. Hoagland, and recently Rhawn Joseph, Ph.D.
Lawsuit against NASA
Edit
Rhawn Joseph, Ph.D. pro se, filed a lawsuit against NASA, with the United States District Court Northern District of California, Case Number: CV 14-00385, on January 27, 2014 for:
WRIT OF MANDAMUS COMPELLING
NASA TO PERFORM A DUTY TO THOROUGHLY
SCIENTIFICALLY EXAMINE AND INVESTIGATE
A PUTATIVE BIOLOGICAL ORGANISM ON MARS
IDENTIFIED/DISCOVERED BY PETITIONER
AND REFERRED TO BY NASA AS:
"UNLIKE ANYTHING WE HAVE SEEN BEFORE."[1]
References
Edit
Resources
Edit